About Us
Introduction
Our Services
Meet Our Team
Affiliation
The Official Mascot of ITS
Inbound Tour Operator & DMC for East & North East India
Impression Tourism Services is one of the leading Inbound Tour Operators and Destination Management Company in Eastern India recognized for innovation in tourism with the best of the service infrastructural setup in the region. ITS is currently having its corporate office in Kolkata with branches in Siliguri & Guwahati to ensure highest level of service standard across the region.
Organizational Status: Impression Tourism Services is a Private Limited Company registered as per the Government of India's Company Act 1956, having its registered office in Kolkata.
Recognition : ITS has been recognized as an Approved Inbound Tour Operator by the Ministry of Tourism, Govt. of India and Department of Tourism, Goverment of West Bengal.
Experiential Tours : ITS offers innovative travel ideas with out-of the box experiences across the East & North East India. All our Special Interest Tours are designed to give an in-depth perspective about the people, life, culture, history heritage and natural wonders of the region and offers touch-&-feel activities to reveal the true colors of this comparatively untravelled land.
Inbound DMC & Domestic B2B Travel Supplier: ITS offers product support & ground services to some of the leading Travel Agents & Tour operators across India and abroad with direct control over services and the most reasonable price tag.

Trekking, Expeditions & Adventure Activities: ITS offers 3 to 14 days treks in Himalayas through high mountains, pristine jungle or simply through remote villages staying in home stays or local accommodation. Apart from trekking we also offer challenging bicycle tours or more adventures biking experience across the eastern Himalayas.

Voluntary Project: ITS offers volunteering opportunities for the young travelers to work as a team on a community project for 4-8 days. We provide access to hands-on activities where the volunteers can decorate, renovate and build school facilities, teach games and interact with local community to understand their life and culture.

Community Tourism Initiatives: As a part of our sustainable tourism practice we have spotted, shortlisted, and incorporated forceful natural products and empowered the host community by providing them with skill to achieve sustainable future through tourism. One such joint venture initiative developed in Sundarban National Park under the brand name of "TORA Eco Resort & Life Experience Centre" which offers accommodation in ethnic cottages made from locally available material in rural style of architecture.

Business Travel Services: ITS is also specialized in organizing Meetings, Incentive, Conferences along with outdoor training and other related Corporate Events and activities across India and the world.
To be updated soon !!!
ITS is recognized by the following government agencies:
Ministry of Tourism, Government of India:

Impression Tourism Service (India) Private Limited, Kolkata has been recognized as an Approved Inbound Tour Operator by the Ministry of Tourism, Govt. of India. The Ministry is the nodal agency for the formulation of national policies and programmes and for the co-ordination of activities of various Central Government Agencies, State Governments/UTs and the Private Sector for the development and promotion of tourism in the country.
Department of Tourism, Government of West Bengal:

West Bengal Tourism is the state department for the formulation of tourism policies, infrastructure and marketing for West Bengal. WBT also work closely with other departments of the state, Ministry of Tourism and Private Sector for the development and promotion of tourism in the state. ITS is recognized by West Bengal Tourism as approved Travel / Tour Operator.
ITS is affiliated with the following Indursty Associations :
Indian Association of Tour Operators (IATO): Active Member
IATO is the National apex body of the tourism industry with over 1600 members nationally covering all segments of Tourism Industry. IATO networks through its Regional & State Level Chapters where all local issues are handled at the appropriate level. Established in 1982, IATO today has international acceptance, and linkages with professional bodies for better facilitation to the International traveler visiting India. IATO interacts closely with the Government, Chambers of Commerce and Industry, Diplomatic Missions on all Issues related to the Tourism Industry in India with the highest priority to Tourism facilitation.
Pacific Asia Travel Association (PATA): India Chapter Member:

Founded in 1951, the Pacific Asia Travel Association (PATA) continues to be the leading authority, advocate and catalyst for the responsible development of Asia Pacific's travel and tourism industry. PATA provides leadership and advocacy to the collective efforts of nearly 100 government, state and city tourism bodies, more than 55 airlines and cruise lines, and hundreds of travel industry companies. In addition, thousands of travel professionals belong to a global network of PATA chapters.
Association of Domestic Tour Operators of India (ADTOI): Active Member
Association of Domestic Tour Operators of India (ADTOI) is the National Body of Domestic Tour Operators recognized by the Minister of Tourism Government of India. Constituted on 7th August 1996 ADTOI was formed with the express purpose of consolidating the efforts of all those tour operators who are actively engaged in the promotion of "Domestic Tourism" in the country. Today ADTOI is nearing 650 members all over India on the rolls and likely to enrol more members to our fold in the near future.
Adventure Tour Operators' Association of India (ATOAI): Member
ATOAI was founded in 1994 with mere handful of members. Now in 2008, 14 years after its nascence, it is a national body comprising over 150 members from across the country actively promoting Adventure and Eco Tourism in India. ATOAI members are recognized by the Ministry of Tourism, Government of India.
Hotels & Restaurant Association of Eastern India (HRAEI): Member
HRAEI is the voice of the Hospitality Industry in the Eastern India and provides an interface between the Hospitality Industry, Political Leadership, Academics, International Associations and other Stake Holders. The association covers 13 States in Eastern India.
The Confederation of Indian Industry (CII): Member
CII is a non-government, not-for-profit, industry-led and industry-managed organization, playing a proactive role in India's development process. Founded in 1895, India's premier business association has over 8000 members, from the private as well as public sectors, including SMEs and MNCs, and an indirect membership of over 200,000 enterprises from around 240 national and regional sectoral industry bodies. CII works to create and sustain an environment conducive to the development of India, partnering industry, Government, and civil society, through advisory and consultative processes.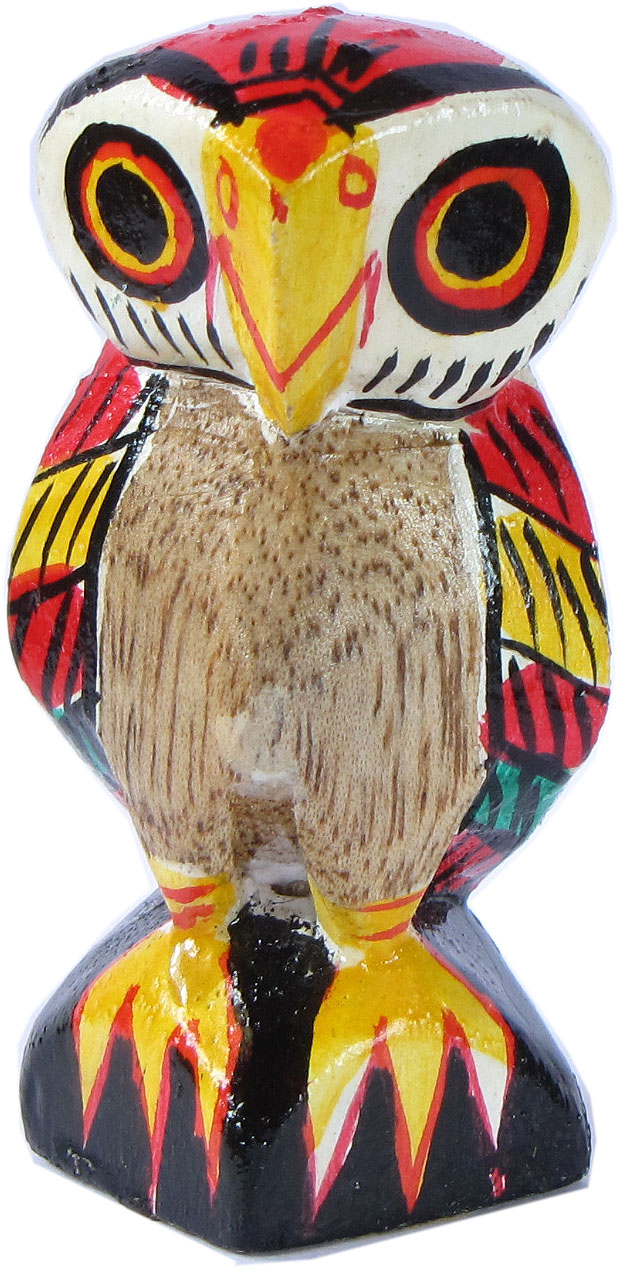 The Owl is considered auspicious in Bengal as it is the 'vahana' or the mount of Lakshmi, the goddess of wealth. Though often considered an ill omen owl is a bird of penetrating sight and vigilance, and in being depicted alongside Lakshmi the bird becomes a warning against distrust, isolationism and even selfishness.

The owl that you see here is an indigenous work of traditional Bengali craft. This craft is being carried on since the last 300 years in a small village of Natungram in Burdwan district of West Bengal and popular in the Bengali household for generations. Today in Natungram many of the craftsmen have changed their occupation with the changing demands of time and dwindling income; still some of the families have continued with their ancestral profession like our artist Lakshman Bhaskar - a young man of 24 years Lakshman has never thought of any other occupation besides carving miniature wooden dolls of Kings and queens, owls, idols of gods & goddesses. He is one among the 40 families who are all engaged in this profession for generations the village. According to Lakshman it has been difficult to keep this tradition alive due dearth in the demand of such artifacts. But now, thanks to the efforts from the Government to promote small scale industries artisans like him are getting access to cheap raw materials & equipments, required training at improving and improvising their art to suit the needs of the time.

In the year 2009 when we first started working on "Mountains to Mangroves - A Journey of 1000 kms "as a long- term-image building brand campaign to position our products in the international travel market, we also started searching for an unique mascot traditionally from the region, which could represent the brand in the market. The stunning beautiful owl is one which we all have seen in our homes since our young days and eventually we have decided to go for it in the name of "Penchu". It is during that time we came across Lakshman Bhaskar at a crafts fair and assigned him to make the beautiful Owl's for ITS. Today ITS is buying the Owls from Laxman and freely distributing the same across the world as a part of our Corporate Social Responsibility.